Hubway Router
Fortunately, Boston has a plethora of non-driving transportation options: walking, public transit, bikesharing, not to mention uber or cabs. This itself creates another problem though – finding bikeshare stations with bikes/docks available near my destination and deciding which routes are fastest.
After getting stranded near Boston Calling last year, after all the nearby stations were temporarily shutdown, I decided to build this tool to calculate the total travel time (walking + biking) using up-to-date data via the hubway data feed.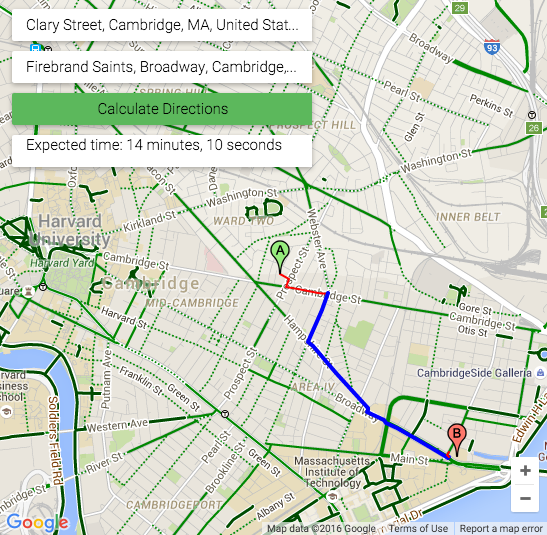 It isn't perfect or polished, but feel free to take a look.